Wedding DJ Training video by DJ Carl, M.S.
DJ Carl, a music expert, emcee and professional disc jockey discusses 5 points when considering your wedding DJ entertainment. Please take 7 minutes of your time to hear DJ Carl's advice when considering your DJ, Master of Ceremonies (MC) and event coordinator. The perfect wedding entertainer should be able to do all three of these tasks to be "effective" and "efficient" at your once-in-a-lifetime-event. The wedding DJ training video will discuss these points:
Meet the prospective DJ/MC in person. A simple meeting will help in determining whether s/he has the personality and style to manage your reception in a professional manner.
Ask the DJ/MC to vocalize how they would communicate, articulate or announce your wedding party introductions. Give them a couple of names and have him/her explain how the announcements should be done.
During the reception, a DJ or band should interact with the guests. Interaction does not mean getting out and showing the Cupid Shuffle. One should be able to use the microphone to find energetic guests in the crowd who like to dance. Ask the guests to show their love by celebrating with the bride and groom. It's about connecting people with energetic, emotional, upbeat and positive music and announcements.
Sometimes guests do not dance. If given permission from the bride and groom, then, ask for musical requests or any special dedications such as anniversaries or birthdays. Those types of additions to the wedding can make it more personal and memorable for all those in attendance.
Finally, ask the DJ how they manage the flow of activities (dances, toasts, etc.). How does s/he build momentum with their music. How does s/he transition music and voiceovers to not only communicate with the bride and groom, but with the vendors and guests. Contact (video) DJ Carl today for your next speaking engagement.

video: Bruce Reynolds Treasured Moments
Here's another article: Is your DJ in sync with you?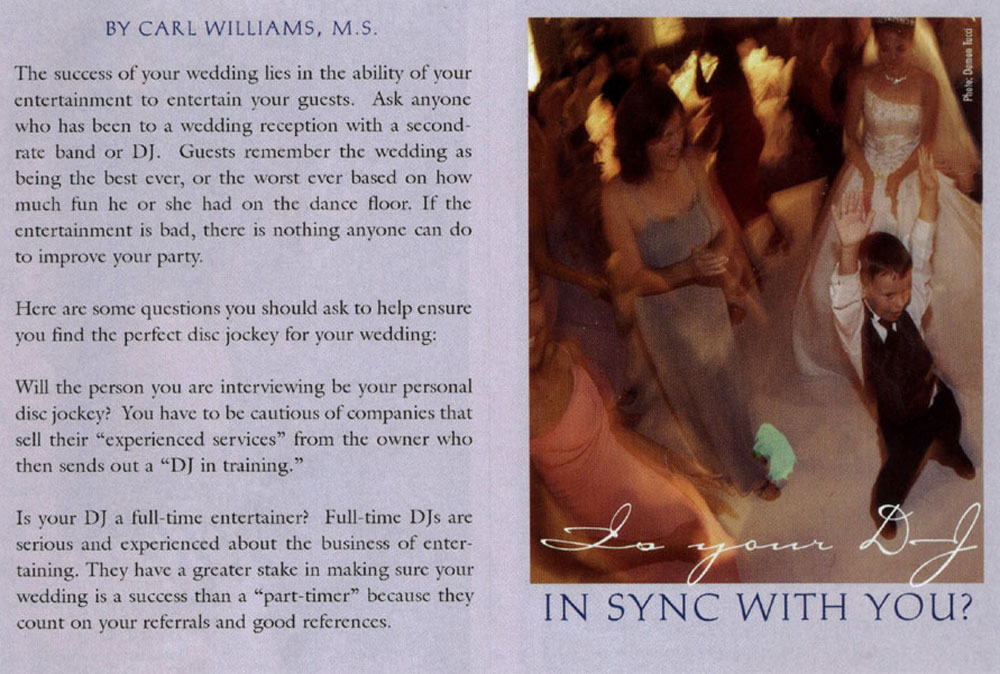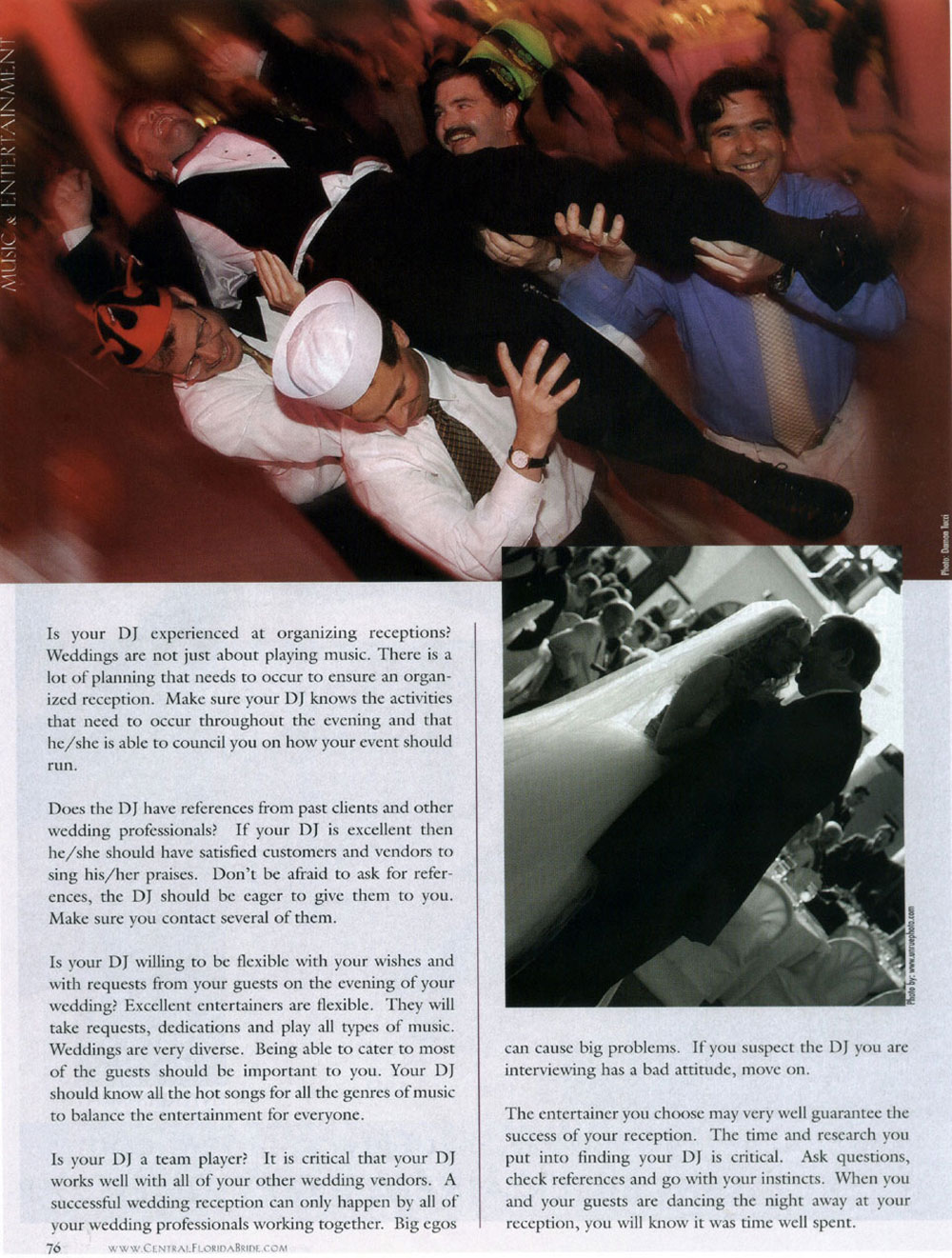 Hear

Pink Floyd f. DJ Carl "Another Brick in the Wall" below:
(For Promotional Use Only. Buy songs on iTunes!)
Last updated: August 7, 2016 at 3:37 am

Podcast: Play in new window