DJCarl.com©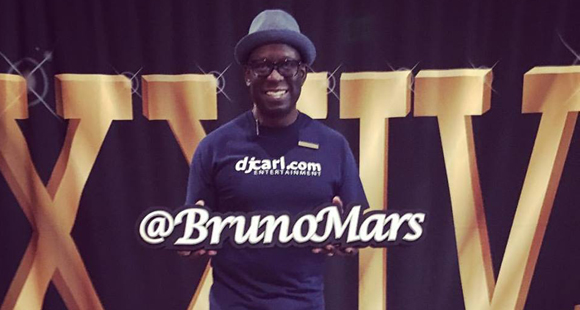 BUY a customized DJ mix today?
DJ Mix Playlists, Voice Hosting & Events Management
DJCarl.com© is a professional DJ music and emcee (voice hosting) service that travels. GRAMMYs® member and award-winning, celebrity DJ Carl© designs DJ mix (1) music playlists, provides (2) voice hosting services, and (3) events management for value-conscience (B2C) clients and (B2B) brand partners. Contact DJ Carl today for your event, party or celebrity wedding.
Kelly Clarkson
Stevie Wonder
Justin, Chris & Joey
(*NSYNC)
Robin Roberts
Jon Stewart
Karen Fairchild
(Little Big Town)
Martina McBride
Tribe, Chuck, Freedom, M.A & Paul
Grant, Jared, Kevin, Oscar & David (NBA)
Colbie Caillat
Charlie Walk
Cuba Gooding Jr.
in Barcelona
Marsha Ambrosius
Dionne Warwick
Alfonso Ribeiro
Victor Cruz (NFL)
Ledisi
Justin, Dave & Ken Jr. (MLB)