Holiday Party Ideas

video: Francky Studios
Your donation helps. Please share with friends and family
A holiday party by DJ Carl© can help your company connect employees to celebrate their accompliments especially if most are in a remote working situation due to the COVID-19 pandemic. Not only will Carl play great dance music at your event, he can host a themed interactive activity which can promote meaningful conversations among team members, both old and new, and young and old. Finally, party entertainment is a great way to instill great memories for people in the workplace that hopefully will motivate them to work harder to make money for the business.
Ideas for Holiday Parties

Additionally, attending a holiday party can be awkward. For many employees, it is hard to really have an awesome time and still be respected or not judged upon returning to the office on Monday.
Since, music mix DJ and emcee, DJ Carl© has performed at hundreds of events, he will share some of his best holiday party ideas with you so that your next entertainment event will be professional, fun, and memorable.
Event Party Ideas:
Pick a Theme – Your employees can dress up with a little style
Introduce Key Management – Communicate that they have an open door
Recognize Top Team Members
Holiday-Themed Contest
Add a Photobooth
Hire a Caricature Artist
Give out Prizes – Wait towards the end of the party to give out nice gifts
Hire Great Entertainment
Holiday Parties Orlando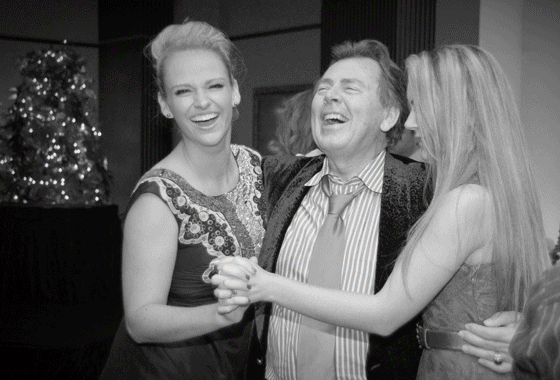 photos: amagicmoment.com
CEO, Richard Kessler having fun at his Orlando Hotel Party
Corporate Party Endorsement