Sandpearl Clearwater Resort

video: Voila Cinematic
Your donation helps. Please share with friends
Sandpearl Resort Clearwater Wedding
Kevin Martin NBA Beach Wedding
Jill Arnold and NBA player, Kevin Martin married at the Clearwater Beach Florida Hotel. Their beach ceremony and wedding was featured in two magazines: Grace Ormonde and Weddings Illustrated [SEE BELOW].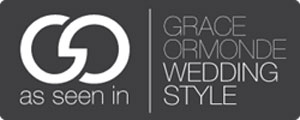 They married during the NBA lock-out. The celebrity couple were fortunate that their guests were able to attend. Some of their guests included: Daryl Morey [Houston Rockets], Gersson Rosas [Houston Rockets], Courtney Lee [Memphis Grizzlies], Aaron Brooks [Houston Rockets], Brad Miller, Jared Jeffries, Kyle Lowry [Toronto Raptors], Chuck Hayes [Toronto Raptors], Ish Smith [Phoenix Suns], Hasheem Thabeet [Oklahoma City Thunder] and Sean May.
After their Clearwater beach ceremony on the Sandpearl Clearwater Resort's Gulf Lawn, Jill Arnold and Kevin Martin danced their way into their reception, in the Hunter Ballroom to Trey Songz f. Nicki Minaj's Bottoms Up [LISTEN], by DJ Music Expert, DJ Carl©, each holding a bottle of Veuve Clicquot, their favorite champagne.
Their theme was swanky elegance and the couple created a signature drink called the "Martin-tini". DJ Carl© matched his tie with the color of the bridesmaid's dresses and Jill wore an Amy Michelson dress.
Jill hired a full team of wedding professional experts:
Sandy Rule
Justin Demutiis Photography
Aaron Lockwood Photography
Corey Conroy Photography
Cakes Plus
Chic Sweets
Bay Stage Lighting
Colours by Linny
Botanica
Invitations
In the Press – Weddings Illustrated
Contact DJ Carl© ASAP!