Orlando Wedding DJ Carl© Tips

video image: Jose Ortiz Films
Please share Orlando Wedding DJ advice with your trusted friends and family
Your wedding by Orlando Wedding DJ Carl© will be an excellent experience for you and your family, guaranteed. If your wedding is not in Orlando, then DJ Carl© can make arrangements to rent DJ equipment for the wedding venue and travel to your worldwide destination starting at $2500.
Past Wedding Reception Couples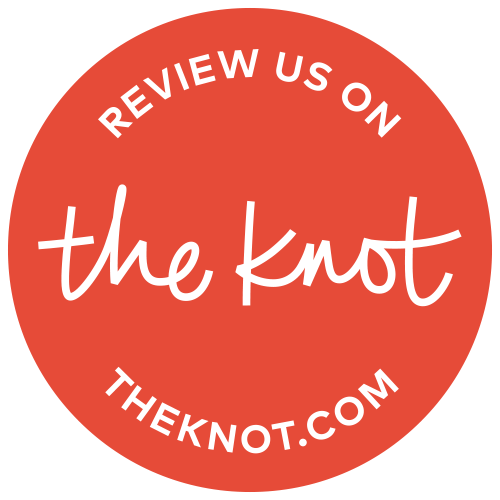 Ritz Carlton Orlando DJ
Your family, friends, and guests rarely get an opportunity to celebrate, dance, and party together. You've spent thousands of dollars and hundreds of hours planning your luxury wedding in Orlando. Yes, your wedding is like a "LIVE" TV show, but there are no rehearsals at your wedding venue reception, so make sure you hire a professional Central Florida DJ and emcee [MC] service.

DJ Carl© on Whose Wedding Is It Anyway? TV series
6 Skills When Considering a Wedding DJ and Emcee
1. WEDDING PERSONALITY
One of the essential skills that you should require from your emcee [MC] is someone who can speak crisp, clear announcements, and communicate to your wedding guests and vendors with a positive attitude and a smile.
Here are two wedding voice-overs by DJ Carl©:
3. WEDDING PARTY INTERACTION
Your extended family meets the other half of the family for the very first time at your wedding ceremony service in Orlando, Florida, or destination wedding. The family may come from a different community culture or speak a foreign language.
Ensure that your emcee [MC] can interact with your various destination guests. Interaction does not mean getting out and showing line dances. A talented and experienced wedding venue DJ can find energetic individuals [LISTEN] within the crowd who love to dance and can lead your party group.
Another technique is to communicate to the guests to show their love [LISTEN] for the bride and groom to have a good time by getting up to dance with the married couple.
Ballads can also help break the ice. Your party host DJ needs to have professional experience reading your guests' behaviors and preferences regarding dance-floor interaction.
4. RECEPTION MUSIC KNOWLEDGE
Every disc jockey must have complete music knowledge. As families become more diverse, your wedding deejay must know the most popular dance music. S/he should understand and learn from multiple genres to play at your wedding party celebration.
BEWARE: If you hear from a broker disc jockeys company that they have many different DJs specializing in specific music genres, then you may need to continue your DJ and emcee [MC] search.
Orlando wedding DJ expert DJ Carl© will play the right music at the right time for family, friends, and guests guaranteed. He will be your emcee [MC] and professional deejay. No DJ associates unless due to acts of GOD.
5. PARTY FLEXIBILITY
People are complicated. Sometimes they will NOT dance at your party because:
It's an early wedding,
No alcoholic beverages,
There may not be a designated dance floor area,
They are from a culture that does not allow public dancing,
Or the families do not get along.
Whatever the reason, your DJ in Orlando should ask for requests and be able to play the best wedding music required that will appeal to most of your reception guests. Sometimes a DJ service host has to have sound judgment not to play an offensive song to other guests. DJ Carl© will never play music with profanity.
In Addition, some songs are only meant for radio and will not excite individuals to dance at your party. Your wedding venue DJ has to be intelligent and flexible. S/he should be prepared but open to real-time advice and requests with a big smile.
6. PARTY MANAGEMENT
One of the most significant aspects of successful destination weddings is NOT the:
Gobo,
LED lighting, or
Photobooth.
These products can add the "WOW factor" to your wedding reception. Still, your DJ and emcee [MC] must have:
Experience,
Good Music Judgment, and
Professionalism on the microphone to manage your wedding activities [READ] well.
Ensure your Orlando wedding DJ can run your event from strategy to execution providing a balanced mix of music, communications, and flow for your guests and the other professional vendors. Good Luck!
Check out DJ Carl©'s Wedding DJ Package Deal.
Orlando Wedding DJ Package
This event package designed for the professional or educated couple looking for a well-executed event party that will provide positive memories. Here is how you benefit if you hire DJ Carl© today:
Unlimited communications – Call, email, or text. Music DJ Expert, DJ Carl© will always contact you within 24 hours
Event strategy – DJ Carl© prepares 5-10 hours before every wedding to ensure entertainment excellence from the start to the end of the event
Name pronunciations – DJ Carl© will ensure bridal party names are pronunciated properly. Pronunciations are very important to start the reception. Here is an actual wedding introduction [LISTEN] by DJ Carl©. Here is the actual wedding questionnaire prepared by DJ Carl© for the wedding
Emcee skills – DJ Carl© will ensure that announcements from start to finish, including intros, first dance, parents dances, cake cutting, anniversary dance, bouquet & garter, special dedications, request shout-outs, etc. are clear and professional
Song selections – DJ Carl© will strategize the best radio-edited [clean] music that will suit your various guests. The experience has to be upbeat, fun, and allows for guests to dance. Check out some of DJ Carl©'s music DJ mixes
Opportunity to dance – The music will be so good that guests from young to mature will dance from start to finish GUARANTEED
Event execution – DJ Carl© will keep guests and vendors engaged in your wedding event experience. Sometimes, we need to change the timeline and everyone will know about the changes
DJ Carl© in a tuxedo and tie
Finally, DJ Carl© will not embarrass you, your family, friends, or guests
Prices start at $2500
Go to the weddings page
Deposit = $300. Click payment options
DJ for Cocktail Hour = $250
DJ for Ceremony with hand-held mic and sound system = $300


[w/ UHF hand-held wireless mic and mic stand]

DJ for Ceremony with lavalier mic and sound system lavalier mic = $500


[w/ UHF lavalier wireless mic for an officiant who is indoors]

Additional pair of speakers = $100
Custom sound system facade with LED illumination upgrade = $500
Overtime = $300/hour. Payment options
ReMix a song = $150
Wireless DMX LED Uplighting that can change colors = $50/unit
Monogram, pinspotting and texturing lighting = Contact
Video screen(s) and LCD projector = $1500
Video screen and LCD projector with photo montage w/music = $1800
Photobooths available = Contact
Live Musicians available = Contact
Why this Wedding DJ in Orlando? [LISTEN]