Tampa Museum
NBA Tampa Museum Wedding
The Tampa Art Museum never had a wedding at their venue. It was a new development. It would be a logistical challenge to transform the museum while patrons are attending and prepare the lobby for an international ceremony, cocktail, and wedding reception.
When the NBA China CEO wants to marry at your spot; it needs to happen and one needs a professional event designer to orchestrate the planning and execution.
Jennifer and David Shoemaker hired Cindy Stonehouse and her team of A+ vendors to put on an elaborate event for family and friends from all over the world (Australia, Bangkok, Beijing, Canada, England, Taiwan, and the USA).
DJ music expert, DJ Carl© curated the music for this eclectic crowd and rotated the dance floor for the diverse group. He has the innate ability to play the right music at the right time for diverse people. The wedding was featured in the Tampa Bay Times and Grace Ormonde Wedding Style online.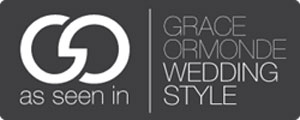 "Every Client is a Celebrity"
Wedding endorsement from the Planner
Hi Everyone,
I just wanted to say "Thank you" to all of you for doing such an AMAZING job the other night for Jennifer Hsiung [VIDEO] and David Shoemaker's wedding! It was a FABULOUS evening and everything was PERFECT, thanks to all of your efforts!!!
It was such an honor to have been a part of the Tampa Museum of Art's history for their very first wedding and think that we all pulled off one HECK of a WEDDING!!!
Kudos to all of you! 😉
I look forward to working with you all again in the future and can't wait to see which publication picks up this Real Wedding! 😉
Thanks again!
Cindy Stonehouse
President/Owner
813-973-9834
Contact Tampa DJ Carl© ASAP!